What does Women's Ministry look like at SGCC?
Our Women's Ministry exists to reach women for Christ, and to encourage them to grow in their love for the LORD and glorify God as they learn to think biblically and apply biblical principles to their daily lives. We desire to equip and train Titus 2 women, in the context of sound doctrine, in the various roles they hold, so they may use their giftedness to serve the body of Christ.
We encourage teaching, discipleship, equipping, evangelism, prayer, and fellowship. We desire to be faithful to the next generation, as we trust Christ to transform hearts and lives.
Women's Fall Thursday Bible Study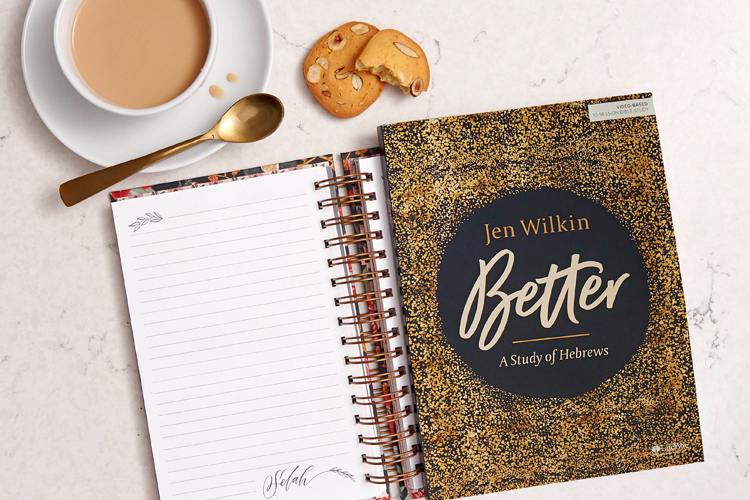 Who: Women 18 and older

What: Thursday Bible Study…stay-at-home style. A 10-week study of the book of Hebrews, going through "Better" by Jen Wilkin

When: Thursday afternoons from 2:00-3:30 pm beginning September 3

Where: ZOOM. We will meet online and the video will be "screen shared", then we will "break out" into small groups via ZOOM for discussion and prayer

Why: From the book: "Written to those tempted to return to the familiar paths of dead ritual, Hebrews calls us to fix our gaze instead on the resurrected Christ as we run the race set before us. In Him alone we have hope and salvation. He alone is the radiance of the glory of God. In Him alone we have access to God the Father. He alone is better."

How: Please email Christy Balentine at Christybal@icloud.com to sign up so you can receive a weekly ZOOM invitation and be assigned a small group. Purchase your book, "Better – A Study of Hebrews" by Jen Wilkin through Amazon or LifeWay Press by September 3.
Grandmas Group
Beginning September 14 via Zoom
The Bible specifically calls for Grandparents to teach (Deut. 4:9), testify (Ps. 78:5) and train (Titus 2:2-6). In short, grandparenting exists for the greater purpose of passing on a heritage in Christ to the next generation. Do you have thisGod-centered grandparenting mindset?
All Grandmas (and Nanas, and Mimis, and Grammys, and Great Grannies!) are invited to a monthly support/sharing group designed to help us all become the Godly grandparents we are biblically called to be. We'll have a time of devotion and study of what Scripture says about grandparenting, we'll share prayers and praises, and we'll share photos (of course!) and cute stories of the children we love so very much! We'll meet via Zoom the 2nd Monday of each month at 7 PM. Please contact Diane Acosta if you are interested in participating, dacosta@sangabrielcommunity.org.
For more information about Women's Ministry, contact Paula Free. Pfree@sangabrielchristian.org